West London Debating League Final - June 2016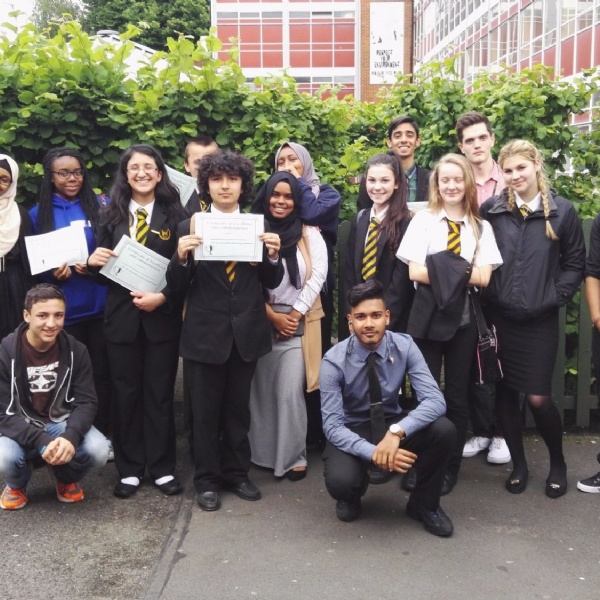 On 22nd June 2016 Uxbridge High, yet again, won first place as debating victors of the West London League!
Again, Uxbridge High School, as defending champions, have risen to their title by winning the league final, comfortably beating Villiers High School and Langley Academy.
With 19 debaters representing the school, it was looking like our strongest line up, and we didn't disappoint.
A topical debate was proposed for the first motion, given the upcoming referendum, "This House Believes We Should Leave the EU". Our students performed with flair and gusto! We gained four first places and four second places across the two key stages.
A special mention must go to the Alex Old, Arshiya Inayat, Annabelle Swaby, Iqra Mohamed, Suidi Mohamed and Sumaya Dhashane, who all won first place in both rounds of the competition.
Mohammed Khan, Athikur Choudhury, Rosa Beishon, and Kara Shipperly also gained first place in the unseen motion and were noted for the apt Points of Interest and Rebuttal to opposing teams.
Within Key Stage 4, Esme Henry, James Bowman and Vishal Joshi also shone in gaining a first and third place, whilst in Key Stage 5, Gloria Feudjo Tepie, Arjola Idrizi, Farhana Choudhury, Aathithan Luckeeswaran and Hans Aukha made notable improvements in their style of delivery and all scored more points for the school. Gloria was especially commended for the poise and maturity of her speech.
All students reflected many of our PROUD values at Uxbridge High School, especially showing open-mindedness; discussing contentious issues without letting personal bias cloud their lateral thinking and debating aptitude.
Many congratulations to all the students taking part!