Theatre trip to the Royal Shakespeare Theatre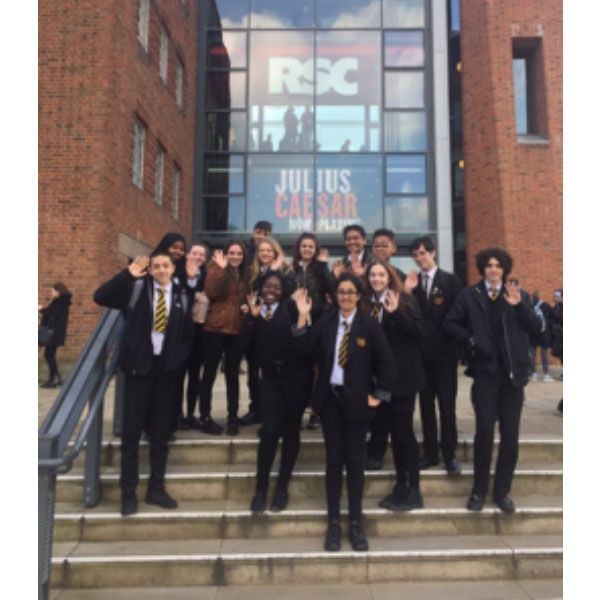 Theatre trip to the Royal Shakespeare Theatre in Stratford-upon-Avon to see Julius Caesar
Year 10 drama students were treated to free tickets to the RSC production of Julius Caesar on Thursday 23rd March.
We drove up in the minibus and had lunch in the lovely town of Stratford-upon-Avon before the show. The show had everything we were expecting; togas, wreaths, Roman columns and swords. It was full of bloodshed, treachery and dramatic moments that made us jump out of our seats. Year 10 students were thrilled to see the special effects used and the skill of the actors. It was also a treat to have great seats in the amazing Royal Shakespeare Theatre.
All were excellently behaved and were a credit to the school. We definitely learned one thing – to beware the ides of March!