Barclay's Life Skills Workshop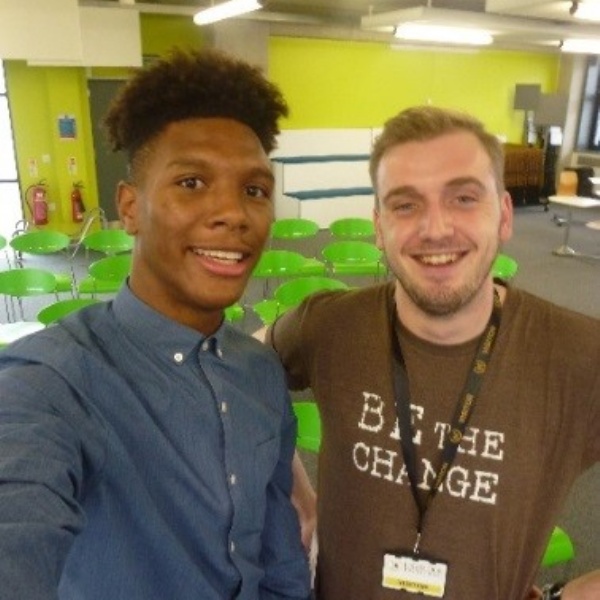 On November 7th, thirty Year 12 students participated in the Barclay's Life Skills workshop on work, people and money skills. It was led by a representative from WE Day, with four volunteers from Barclays Bank.
The workshops were lively and interactive, which kept the students engaged and motivated.
A feedback form was provided by one of the key students for the day, Jarvis Edobor (pictured below with Alex from WE Day). He wrote:
On the 7th of November thirty students had the great opportunity attend the Life Skills workshop from Barclays, by a company called WE Day. The day was run by a young enthusiastic charity worker named Alex.
The 3 hour workshop taught us the fundamentals of a good interview and how to manage money well, through a mixture of debates, intriguing questions and fantastic activities.
Alex kept us engaged with hands on activities of presenting and group discussions, which really helped to build our confidence for when presenting in front of crowds, a trait that will become a larger factor as we grow and become more accustomed to the life of work.
The workshop also included really fun energizers mixed with serious life questions that really made it a cool way to learn about how our present actions will impact our future, taking us closer or further away from where we want to be.
The workshop was a great experience and we would like to thank Alex and the Barclays workers for the chance to partake in the day