Sixth Form visit to Berlin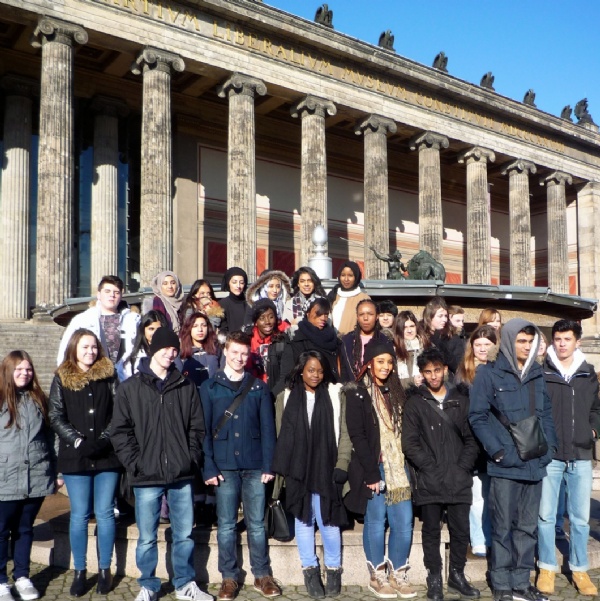 From 5th – 8th February 2015, thirty Sixth Form students went to Berlin on an A Level History trip. The purpose of the visit was to investigate various aspects of the A Level History Curriculum, including life in the 3rd Reich and the Cold War.
Despite freezing cold temperatures and a very early flight from Heathrow, on the first day we braved a four hour introductory walking tour, taking in all of the important sites of Berlin; including the Brandenburg Gate and the Reichstag. The following day we used public transport to visit sites connected to the Cold War in Germany, visiting the DDR Museum, Checkpoint Charlie and the former Stasi prison, Hohenschönhausen.
On the third day of the trip we focused on life in the 3rd Reich with a sobering visit to the House of the Wansee Conference; where the final solution of the Jewish problem was decided upon. This was followed by a tour of the impressive Olympic Stadium, built for the 1936 Berlin Olympics and used today by the football team Hertha Berlin. After this, we visited the Topography of Terror; the former headquarters of the Gestapo and SS. With plenty to reflect upon, the group then enjoyed some free time shopping in Potsdamer Platz.
The final day of the trip involved an emotional visit to the site of the Sacsenhausen Concentration Camp, before flying home exhausted on Sunday afternoon.